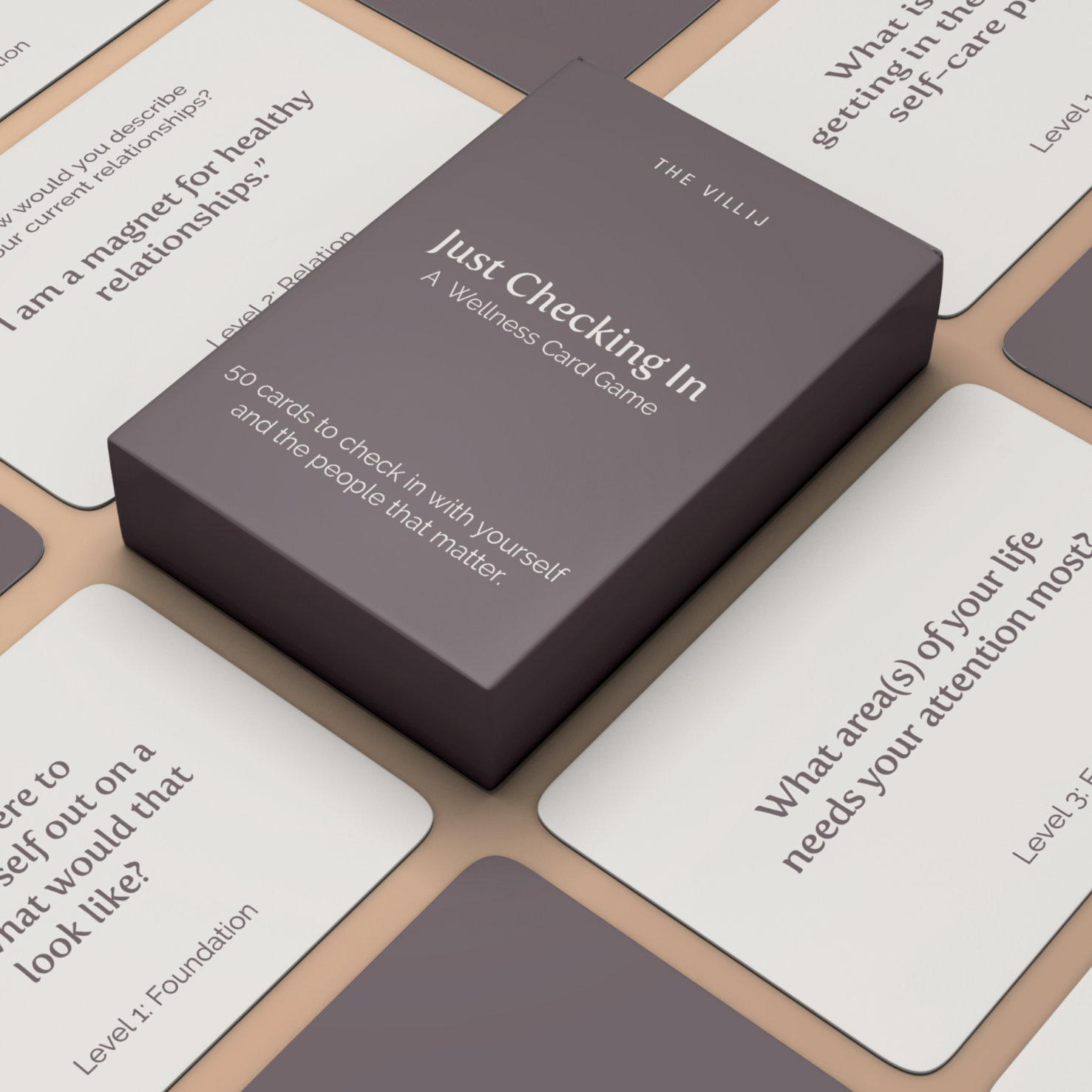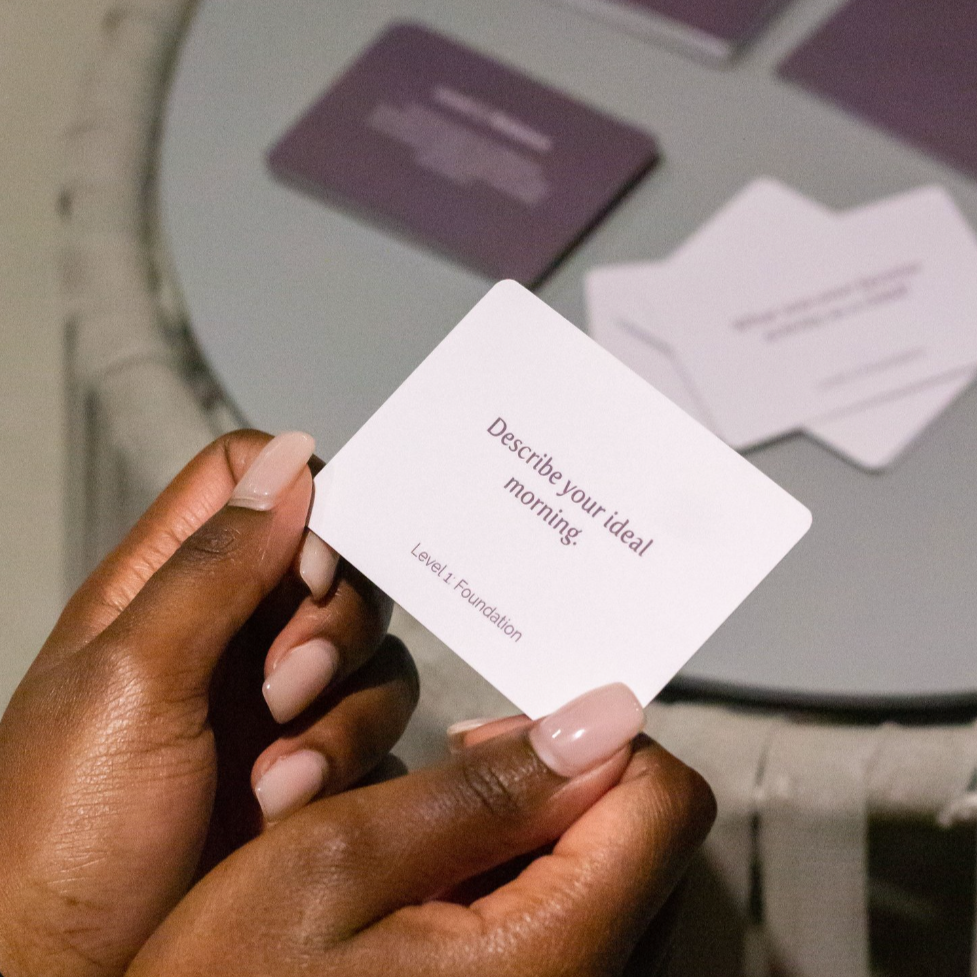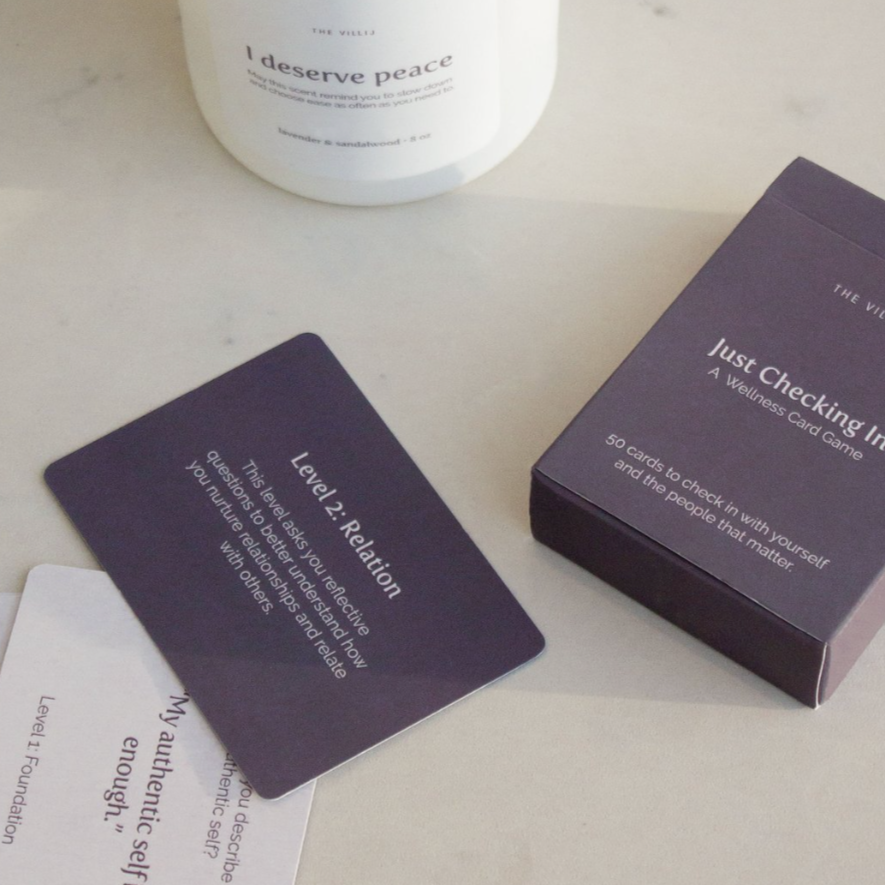 Just Checking In: A Wellness Card Game
Just Checking In is designed to foster intimacy by creating moments of self-reflection, community building, and light-hearted joyfulness. It features 50 cards to check in and make space for meaningful connections in a fun and approachable way.
Developed by a team of mental health educators, the cards explore three levels that uncover core needs, boundaries, and deepen relationships.
Just Checking In is Divided Into Three Levels
Level 1 Foundation: What is at the heart of your needs? This level allows you to discover the unique aspects of your well-being journey.
Level 2 Relation: This level asks you reflective questions to better understand how you nurture relationships and relate with others.
Level 3 Evolving: In this level, you're invited to explore greater self-awareness. You'll understand your boundaries, what you need to let go of, and what brings you the most joy.
 How to Play
This game can be played alone or in groups of 6. Each level is designed to deepen connections.
However, there are no "rules" of engagement. Players are encouraged to choose the flow that works best for them.
We suggest approaching the game with openness and playful curiosity.